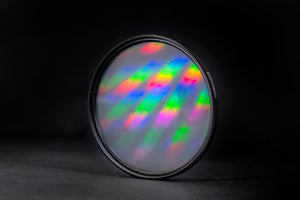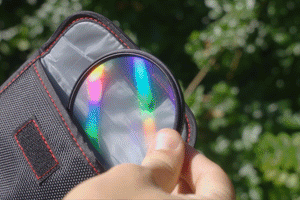 77mm Screw on Rainbow Filter with rotating filter ring
watch
watch
watch
watch
watch
watch
watch
watch
watch
watch
watch
watch
watch
watch
RGB DIFFRACTION FX
We took our handheld rainbow filter and made it Screw-on! The 77mm Rainbow Filter is a filter that diffracts light into a multitude of rainbow colors. Use in natural day settings for a colorful dreamy haze or use with light sources for radial rainbow patterns.
COMPATIBLE WITH MOST LENSES
This filter will work with majority of lenses as long as it has a threaded front for screw-on filters. Using the common filter thread of 77mm, we make this filter easily adaptable to most lenses by using inexpensive step up rings. The ring also rotates so you are able to spin the RGB rainbow diffractions in your image for a stunning effect.
Check out the
FILTER RING ADAPTERS
that we sell on our site! Available for lenses with the filter thread of 82, 72, 67, and 58mm. If your lens has a filter thread of 77mm, you won't need an adapter. Just look for the small circle with the diagonal slash on your lens to find out your filter thread size.