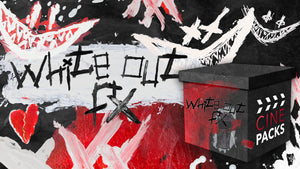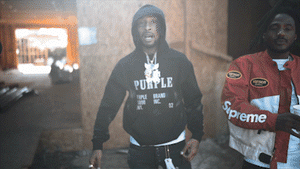 White Out FX
$59.00 $69.00
watch
watch
watch
watch
watch
watch
watch
watch
watch
watch
watch
watch
watch
watch
FREEZE FRAME PAPER EFFECTS!
Get that Freeze Frame paper scratch look without the hassle of animating frame by frame. CinePacks collaborated with director Suzymadeit to bring you the and one only White Out FX. This pack has everything you need to get that grungy paper scratch and paint fx on your videos. With over 150 assets of paint overlays, paper scratches, paper texture overlays, custom made transitions and sound effects.
WHITE OUT FX INCLUDES:
145 TOTAL ASSETS!
• 19 Animated Paint Overlays
• 23 Animated Paint Objects (Gun, Faces, Wings, Etc.)
•8 Unique Sound Effects
• 4 Black Pen Overlays
• 71 Animated Letters and Numbers
• 14 Animated Scratch Overlays

tutorial
tutorial
tutorial
tutorial
tutorial
tutorial
tutorial
tutorial
tutorial
tutorial
tutorial
tutorial
tutorial
tutorial
COMPATIBLE WITH
PREMIERE PRO, AFTER EFFECTS, FINAL CUT PRO X, DAVINCI RESOLVE & MOST OTHER EDITING PROGRAMS
NO INSTALLATION NECESSARY
JUST DRAG & DROP
STRAIGHT TO YOUR TIMELINE
(Most of the files are transparent Alpha .MOVS and some will need to adjust blending modes)
THIS IS A DIGITAL PRODUCT
AFTER CHECKOUT - EXPECT A DOWNLOAD LINK IN YOUR EMAIL